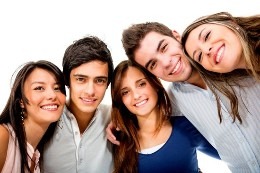 First Time Home Buyers
Buying a home for the first time can seem so daunting that it's tempting to either just go with the first house that falls in your price range or continue to rent. To help you demystify the process and get the most out of the purchase, we'll examine what you'll need to consider before you buy, what you can expect from the buying process itself, and some handy tips to make life easier after you purchase your first home.
Important questions you need to know:
What type of home best suits your needs?
What specific features will your ideal home have?
How much mortgage do you qualify for?
How much home can you actually afford?
We will help you find a home and guide you through the purchase?
Buying Process
Now that you've decided to take the plunge, let's talk about what you can expect from the home buying process itself. This is a chaotic time with offers and counter offers flying back and forth, but if you are prepared for the hassle and the paperwork, you can get through the process very easy.
What you can expect:
1) Find a home.
2) Consider your financing options and secure financing.
3) Make a fair offer.
4) Obtain a home inspection.
5) Close or move on to the next home to make an offer.
? Remember that the more you educate yourself about the process beforehand, the less stressful it will be, and the more likely you will get the house you want for a price you can afford.